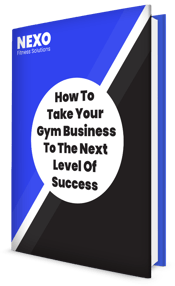 identify opportunities for growth and success with these time-tested and proven strategies
Starting and managing a gym business is one of the most rewarding experiences for fitness-minded individuals, but it's not without challenges. In this guide you will learn about strategies to leverage your gym business to take it to the next level of success.
The roadmap to success Starts with knowing:
Goal setting for gym owners and why it matters
How to increase membership sales
How to improve and add services
What to look for when hiring staff and trainers
Why you should set up events
How insurance safeguards your success
How NEXOSync can help with business operations
What is included with Special Events insurance
I want to read this ebook!

.
Fill out the form to receive your free copy now