Learn Why Gym Insurance is A Necessity For your gym business
You've invested a lot of money and effort into your gym, so now it's time to protect it. Insurance provides peace of mind and comfort as you move forward with your dream of owning a gym.
The information in this guide will explain what gym insurance is and how it can protect your assets.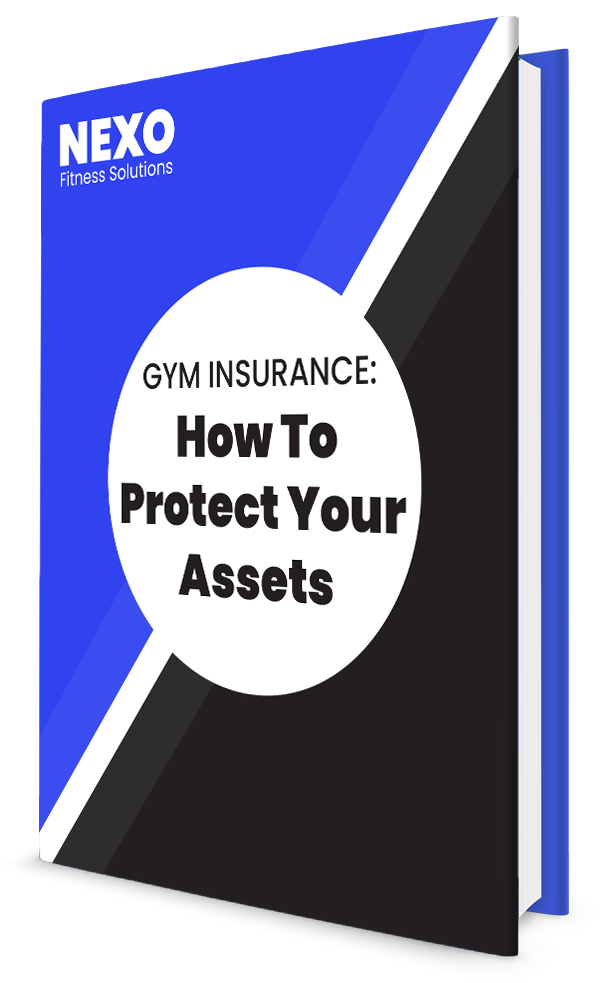 I want to read this ebook!
Fill out the form to receive your free copy now.
This guide will Tell you About:

Different Types Of Gym Insurance Policies
Gym insurance usually involves a mix of policies. If you understand the various types of gym insurance, you can establish a suitable protective plan that aligns with your business needs.

Who Needs Gym Insurance And What The Costs Are
There are numerous hazards in any type of gym or fitness facility which is why it is necessary to have insurance coverage for your business.

FAQs For
Gym Insurance
NEXO Fitness Solutions has worked with many gym business owners over the past 15 years. We go over some of the most frequently asked questions received.